1. Log in to Nexla with your provided credentials. If you need a login, please contact support@nexla.com. After logging in, you will be redirected to the Nexla Dashboard. From there, click on Sources, as indicated by the red circle, to connect to the data source.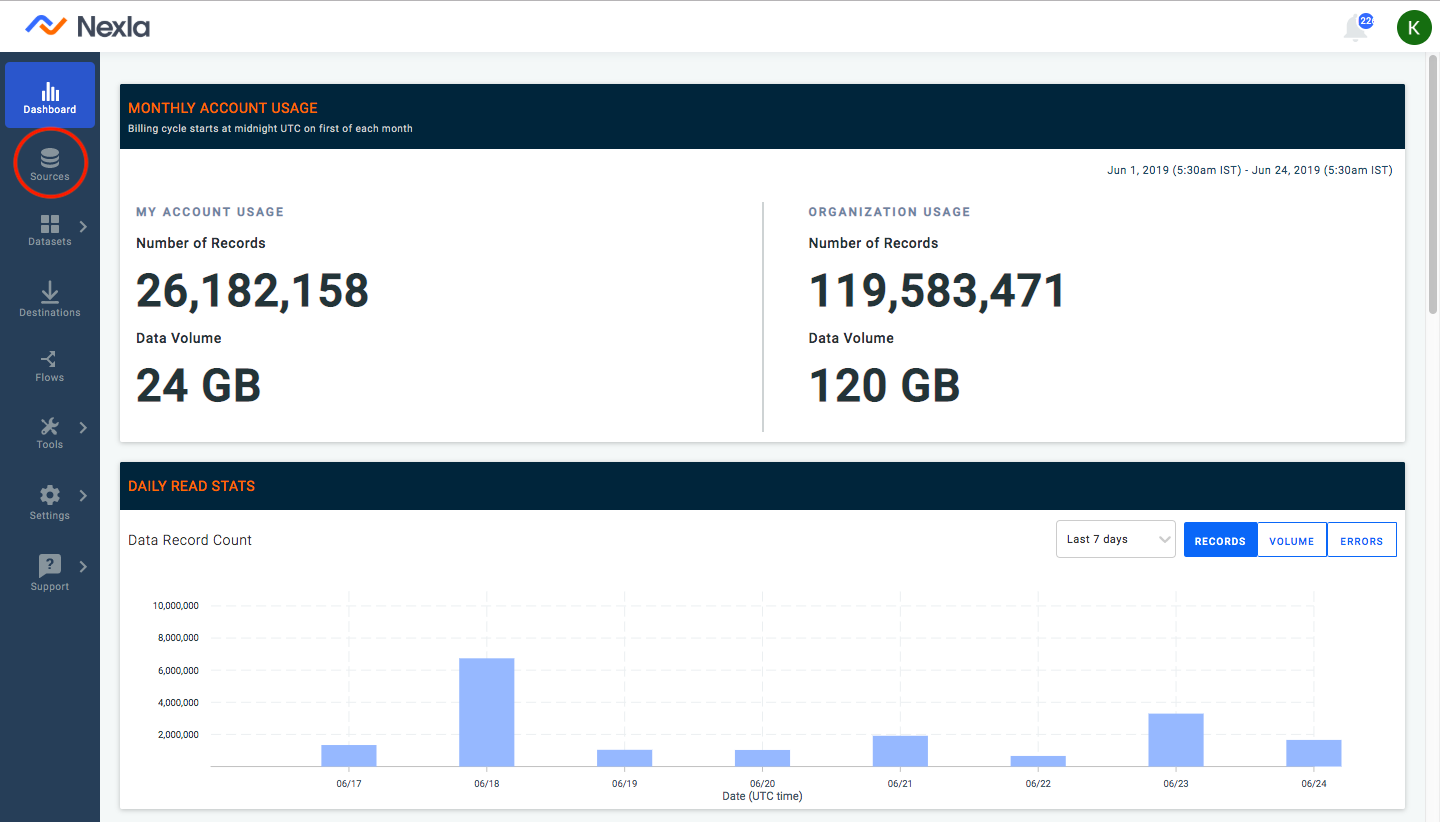 2. To add a data source, click the create new source button located in the top right corner as indicated by the red arrow.
3. From there, select a data source type and click next. Follow the instructions for each source to properly authenticate credentials for each type. Click on one of the links below for instructions to connect to one of the listed Data Sources.