Connecting data from anywhere to Oracle ADW with Nexla is simple using our pre-built connectors. In this tutorial, we'll cover how to connect your data, transform, and then send to Oracle ADW.
1. If you already have a dataset ready to send to Oracle ADW, skip to step 3. Otherwise, from the Nexla dashboard, hover over Flows on the left then click on Create New Flow. Click Create New Source.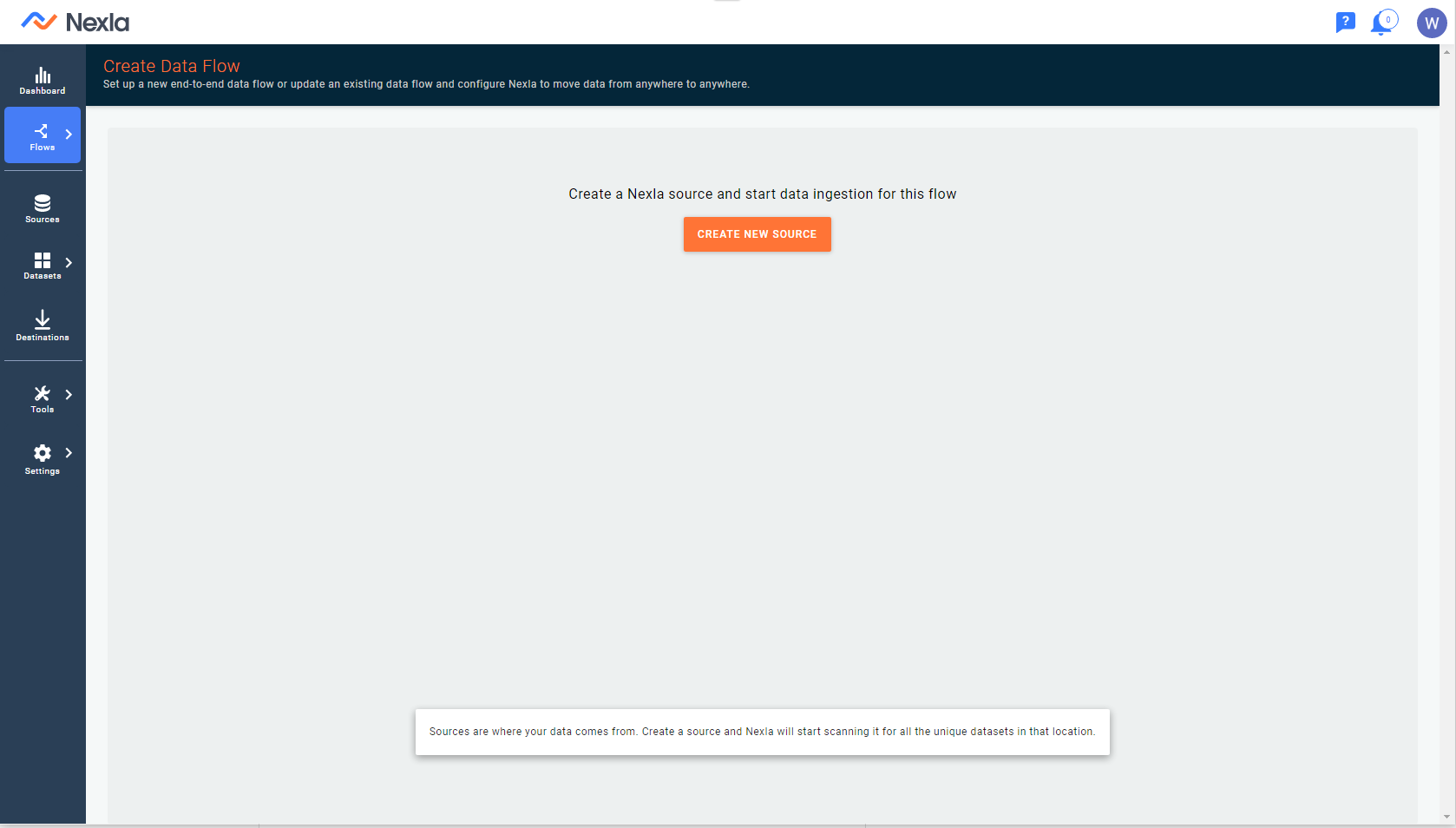 2. Select your source from any of Nexla's prebuilt connectors, add your credentials, select your data, then create the source. For more information about connecting to data sources, see How to Add a Data Source. Nexla will then automatically create a Nexset that is ready to be transformed or sent to a destination.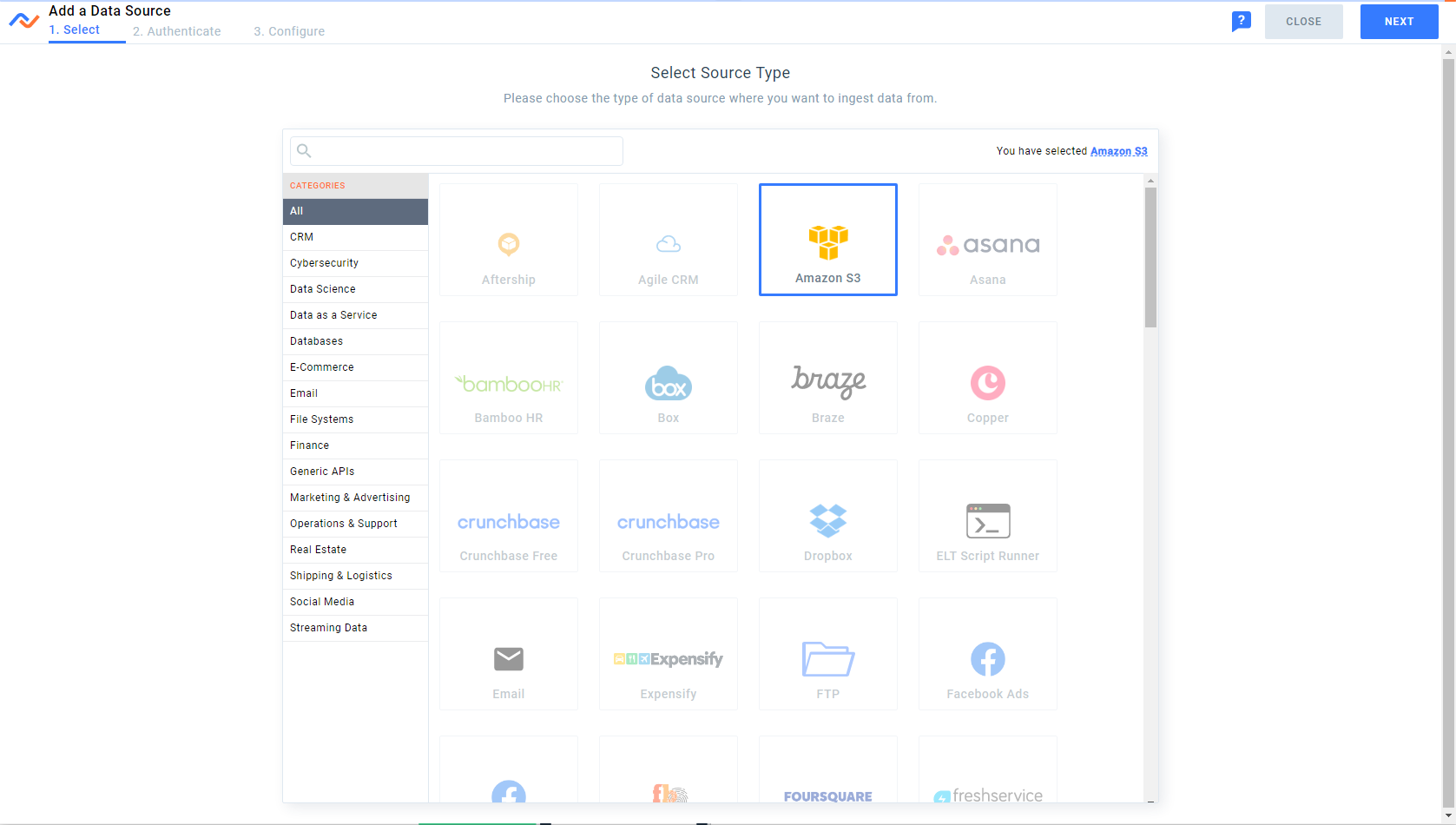 3. Now, either click the Transform button or Send to Destination on the auto-generated Nexset. If you don't have any transformations to apply, skip to step 5.
4. Click the Transform button on the Nexset to enter the Transform builder. Select the slices of data you'd like, and apply any prebuilt or custom transforms and validations. For more on transforms, see How to Transform your Data.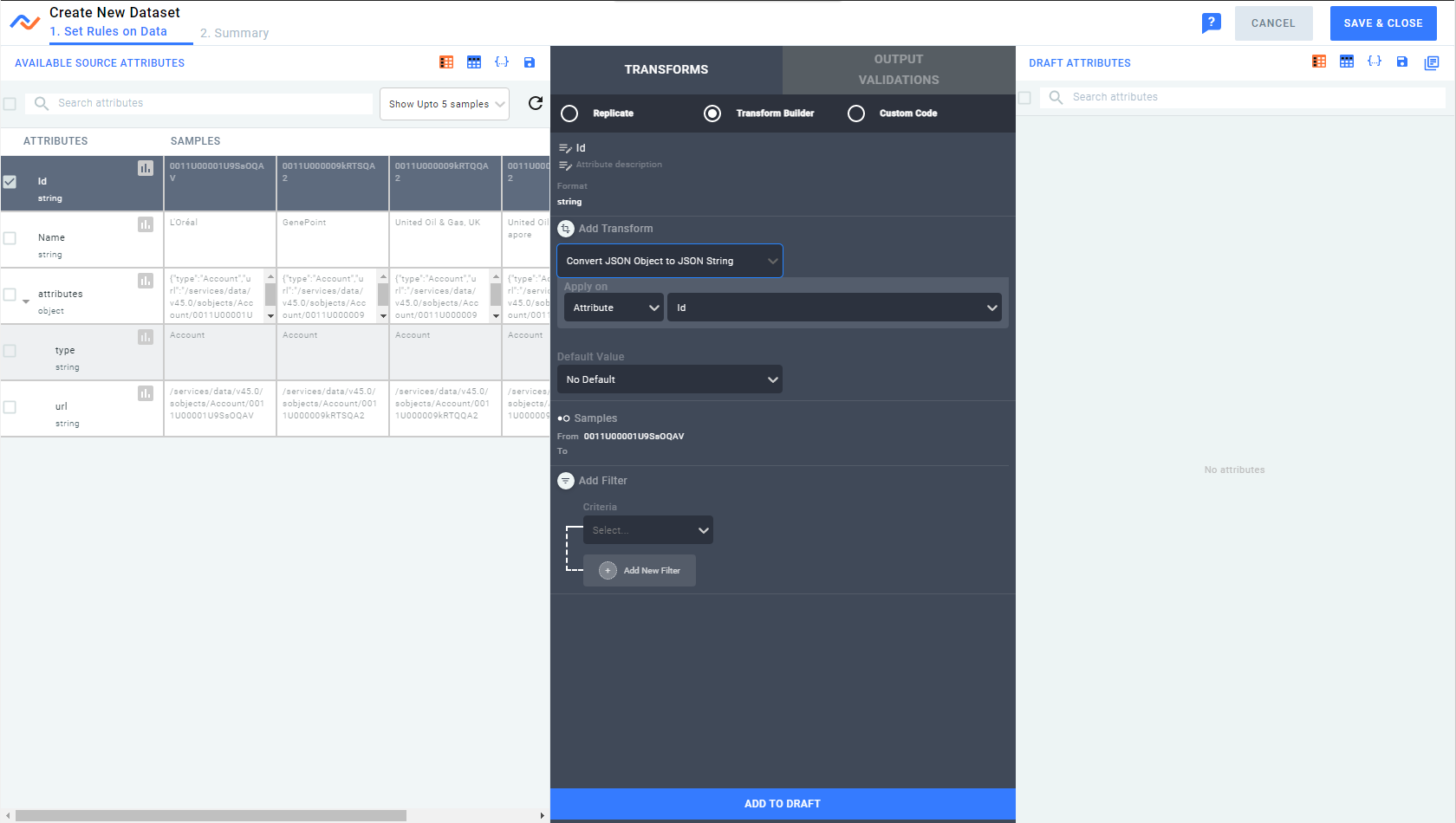 5. After transformation, the new dataset is ready to be sent to destination. Click the Send to Destination button on the dataset, then scroll down and select Oracle Autonomous. Add your credentials by entering your Host, Port, Username, Password, and Database Name, then upload your wallet.zip file. Name the credential at the top. Click Save, then select the database to insert or upsert your dataset.
6. After clicking the Save button in the top-right, select your database table or create a new one, then click Next. Select Insert or Upsert, map your attributes, select a primary attribute, then click Save.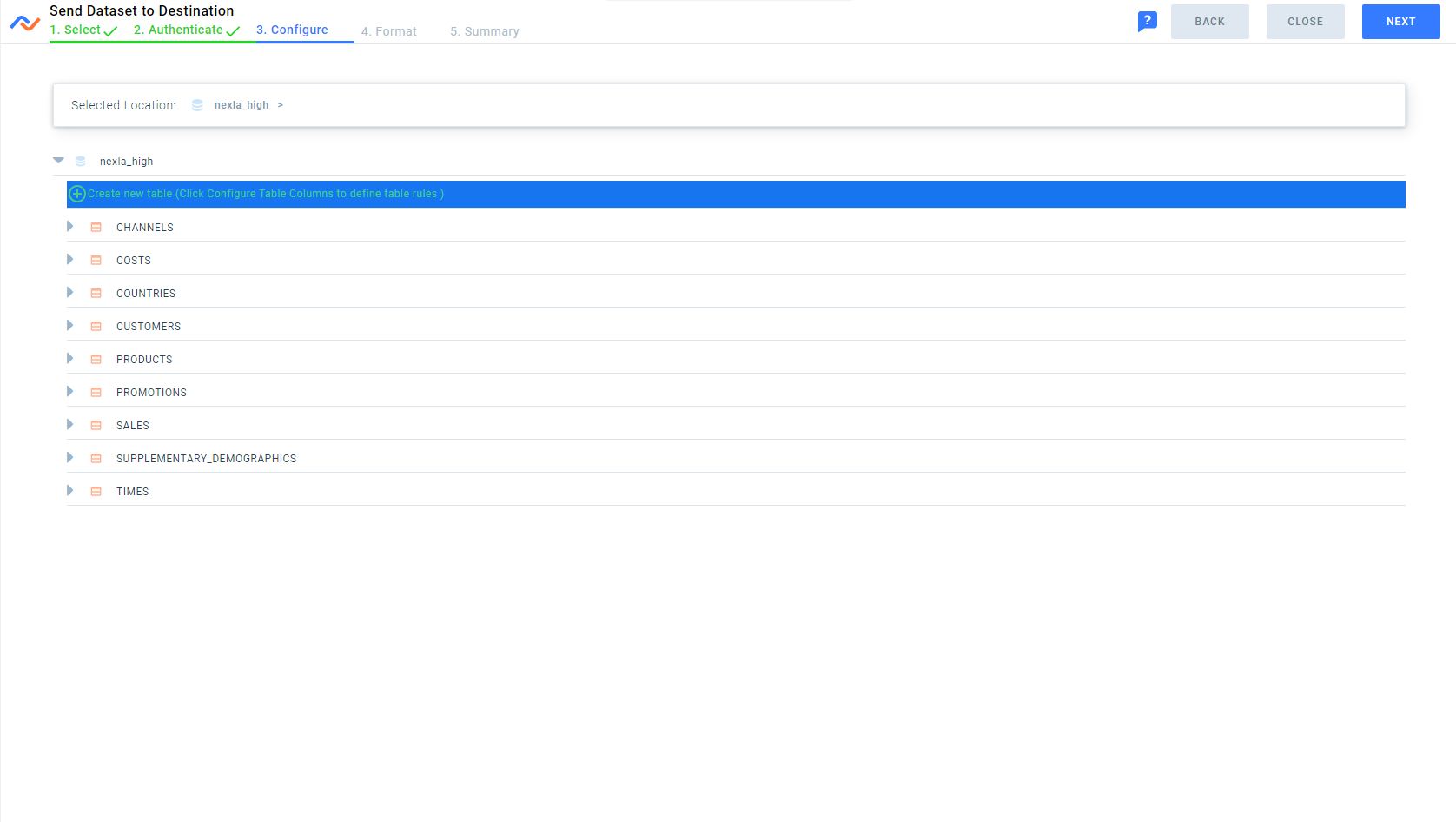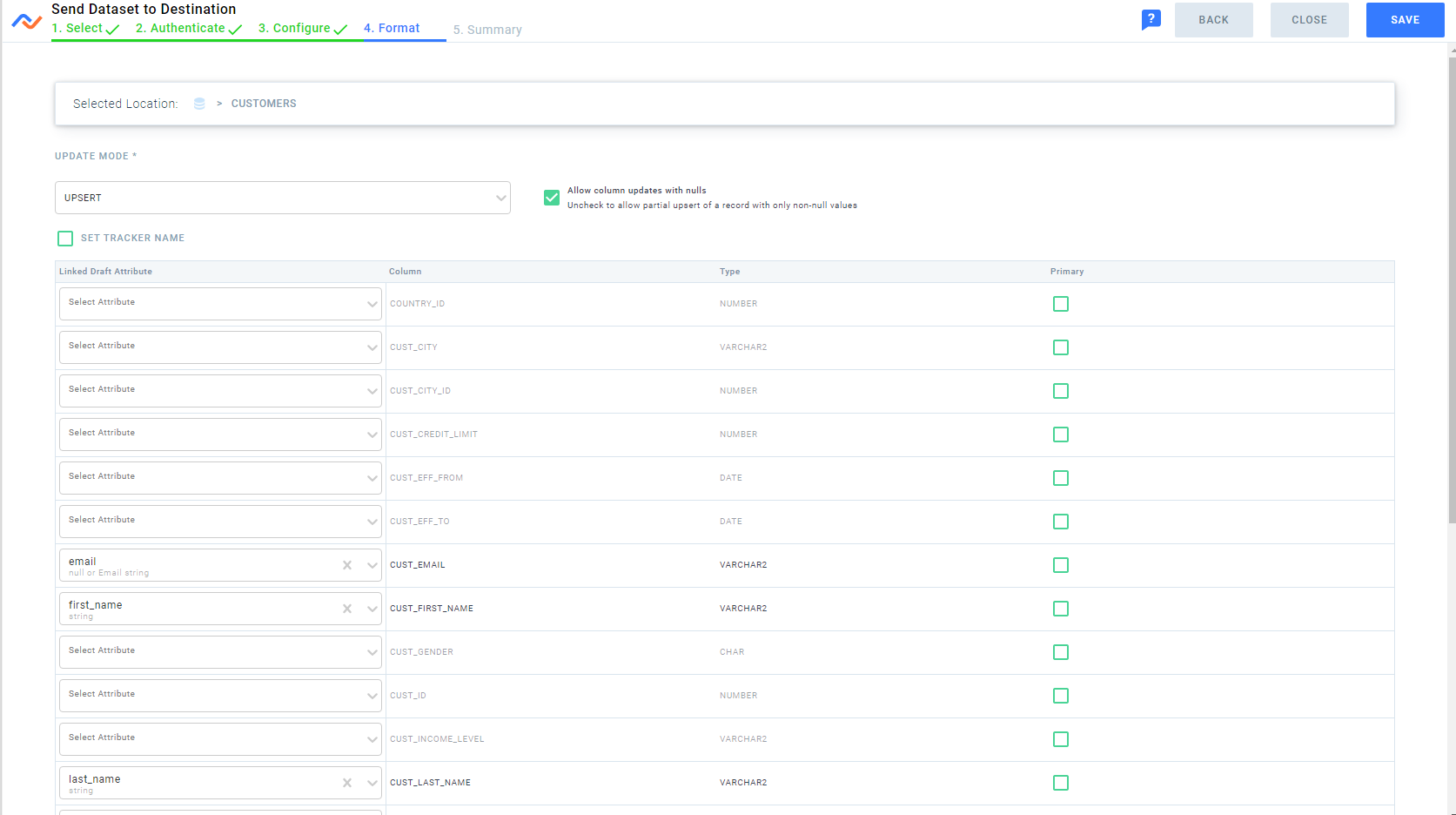 7. Click Activate your Destination, then that's it! Data will begin flowing automatically to your Oracle ADW database. Make any changes to the transform or source and the destination will reflect those changes. You can also send the same dataset to multiple destinations or Oracle ADW databases by clicking the Send to Destination button again. Nexla will alert you to any changes or errors that occur depending on your notification preferences.