After you've gone through the first steps of connecting a data source, follow these instructions to connect to an API.
1. Click API, then click next.
2. Select Add a new Credential and enter a credential name. From there, enter the API Test URL to check authentication. If you don't have the test URL to connect, please contact your IT, devops, or data engineering team.
3. [Optional] In the advanced settings menu, enter the necessary information for Headers.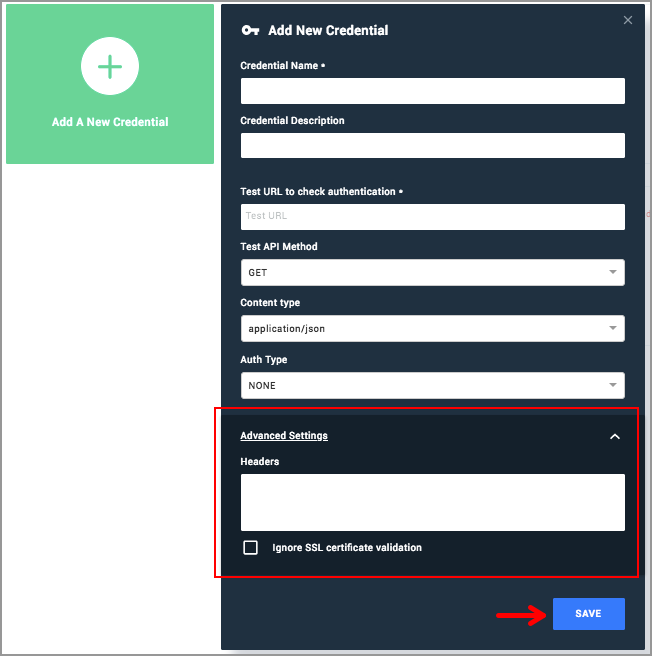 4. You will be redirected to the API Setup screen. Fill out the necessary information. Then click create.
5. After creating, you will receive a confirmation page indicating successful creation of the data source.
Here, you can change the name of your data source by hovering over the name and editing. Add a description by hovering over the grey description text. Nexla will automatically save the changes.
Click done to return to My Data Sources. You can also click the View Data Source button to view the source you created directly. Or click the view detected datasets button to view the datasets detected from your source. 
Click done when you are finished and ready to exit.