1. After connecting to a data source, click on the Datasets button as indicated by the circle.
Once you click the datasets button, a pop up menu will appear. Select Source Datasets.
2. Then click the data set you wish to transform and/or send. By selecting the data set, you can see the informational overview of this data set, preview snippet of the data within the set, list of people you have shared the dataset with, notifications, activity on the set and any error data in the set.
3. To change the name of the data set, hover over the name (indicated by the red box) to show the edit box. Feel free to click preview if you'd like a sample of what the data set contains. When you're finished, click the paper airplane icon in the top right corner to open the transformation editor.
4. On the left hand side of the transformation editor are the attributes in your data set along with some sample values. The transformation editor is in the dark grey box in the middle of the screen. Here you will find the available transformations in drop-down menus after selecting an attribute. On the right hand side of the screen is a preview of the data set you are creating, along with sample transformed data values. To transform any attribute and/or add it to your new data set, click the check box.
You may select all attributes by checking the box in the top left corner as marked by the red arrow. Once you have selected and/or transformed the desired attribute(s), click Add Selected to Draft. From there, click NEXT.
5. Select Dataset writing to Destination.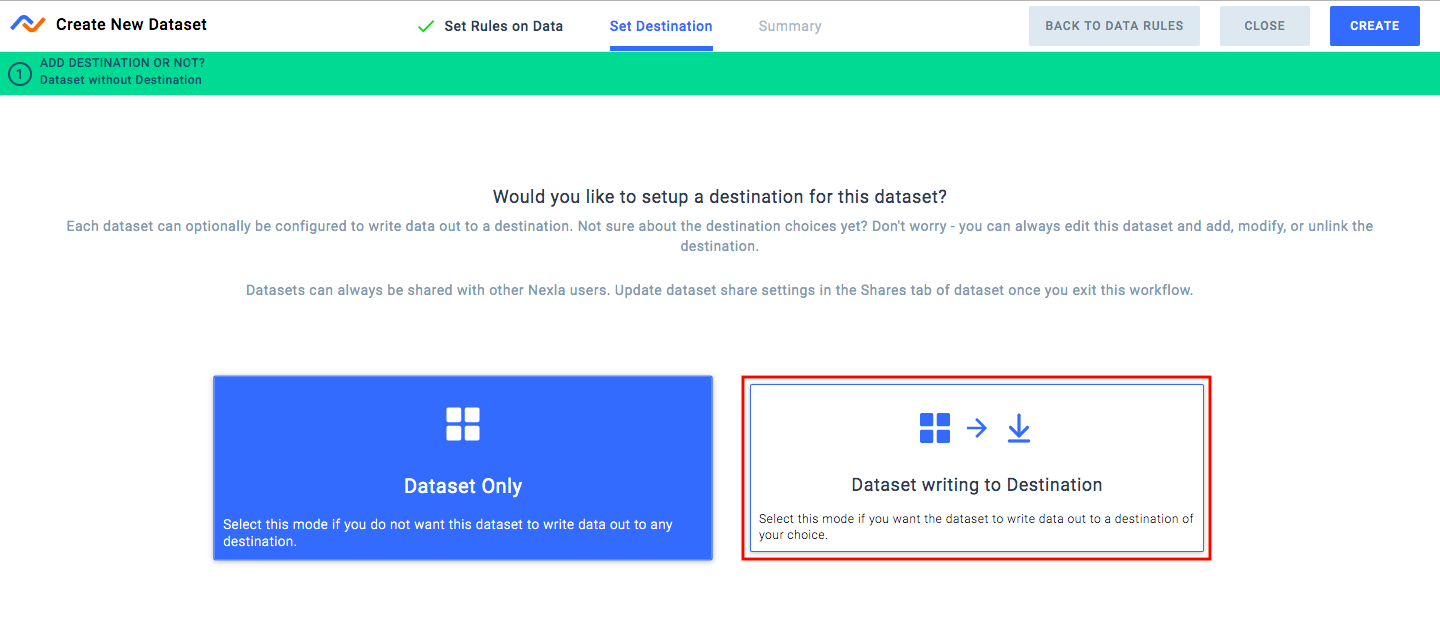 6. Find your appropriate data destination and follow the instructions below to properly set credentials for each type. Click on one of the links below for instructions to connect to one of the listed Data Destinations.