After you've gone through the first steps of preparing your data to send, follow these instructions to send to FTP.
1. Select FTP as your destination and click next.
2. Click add a new credential. Enter a credential name. Enter your credential information including the Host link, FTP port, FTP Connection type, FTP username, and FTP password. Click Save when done.
[Optional] Expand the Advanced Settings menu and select the FTP mode from the drop down. Click save.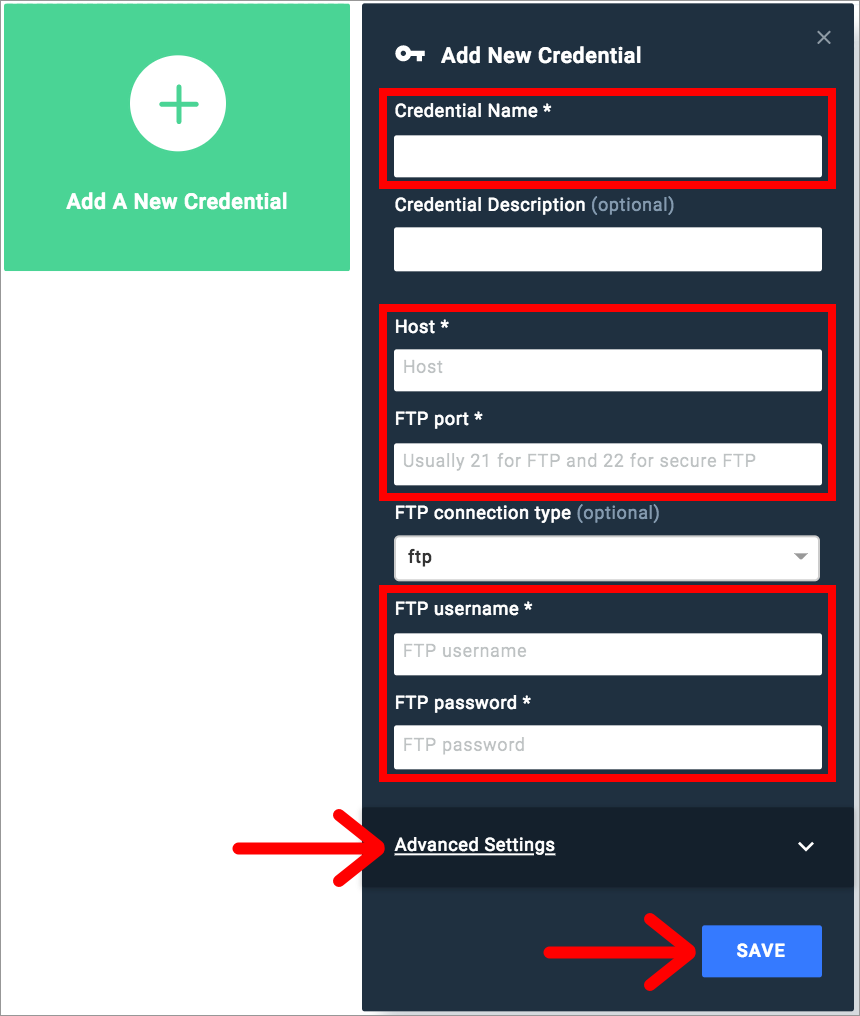 3. Select the the appropriate files or folders you wish to add. Click the grey arrows to expand folders. To select a file, hover over the file until the blue select button shows up and click select.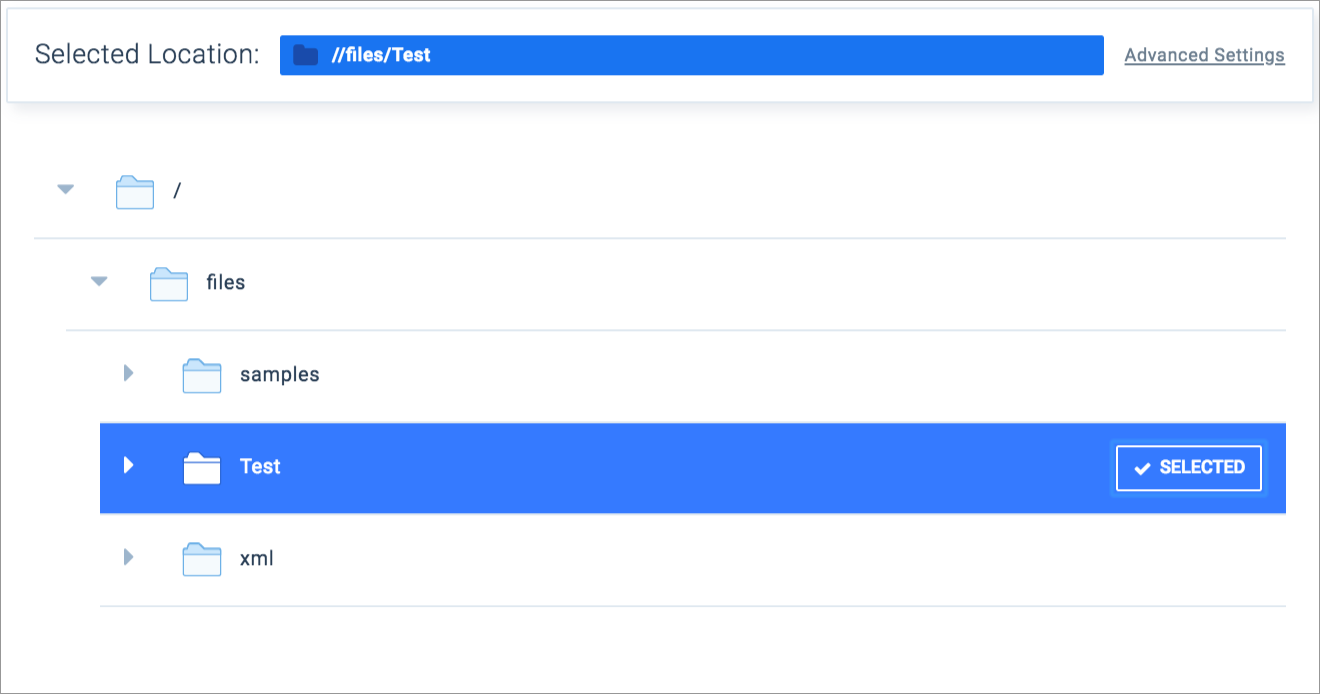 4. After the destination is set, click Create in the top right corner.
6. Next, navigate back to My Data Sets. Next to the left menu panel, select To My Destinations. 
7. Click on the three blue dots in the right corner of the data set you wish to activate. Select activate.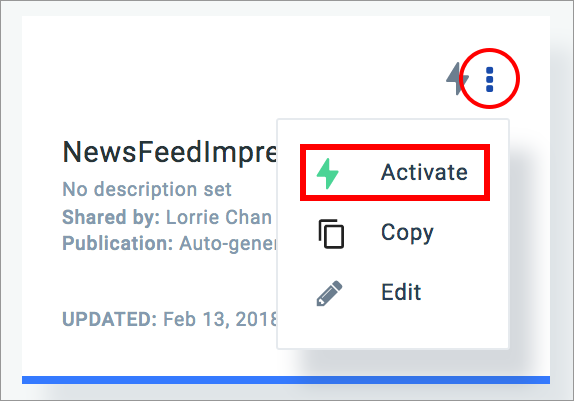 8. That's it! Nexla will now continue to process your data and automatically monitor your data and alert you for any schema changes or pauses in activity.