After you've gone through the first steps of preparing your data to send, follow these instructions to send to Amazon Redshift. 
1. Select Redshift as your destination and click next.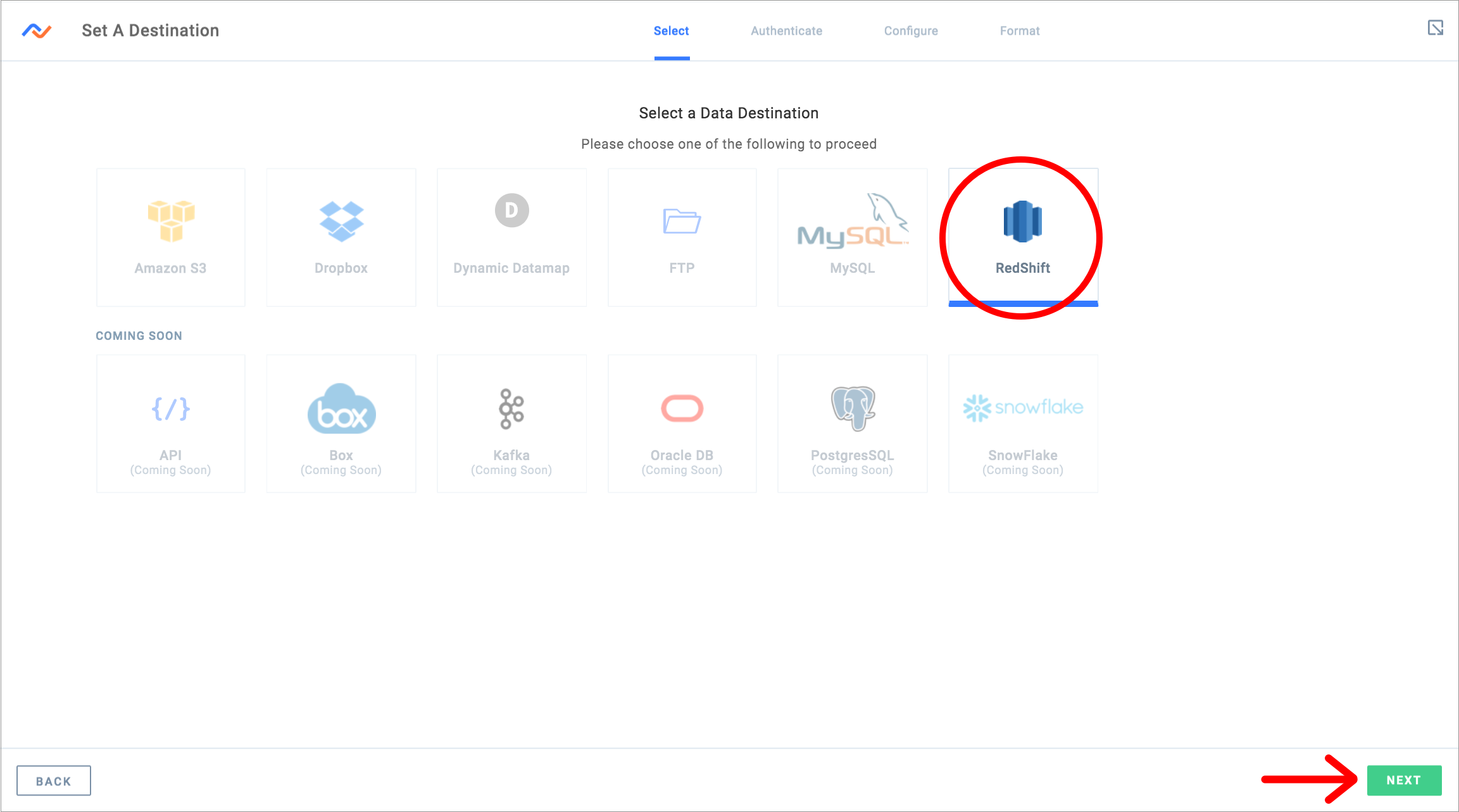 2. Click add a new credential. Here, you will fill out the credentials needed for Redshift. When you're done, scroll down and click save.
[Optional] Expand the Advanced Settings menu and enter a schema name. Click save.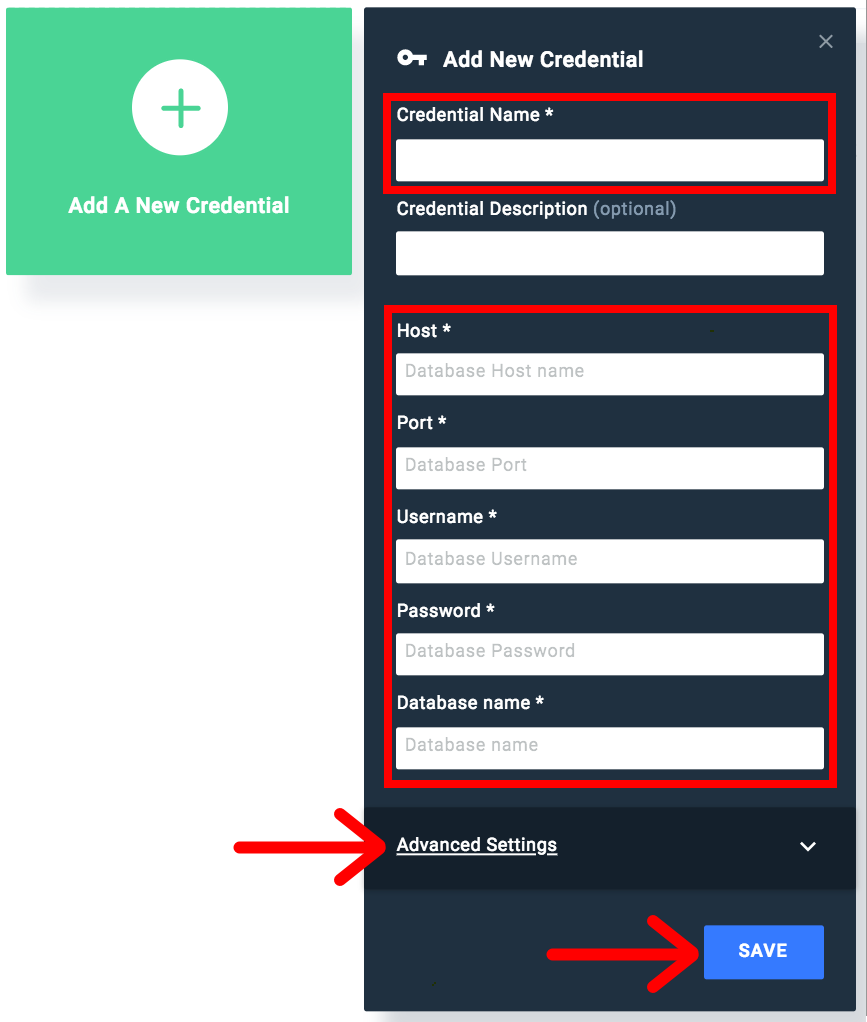 3. Choose Create new table, or select a table you'd like to add to, and click next.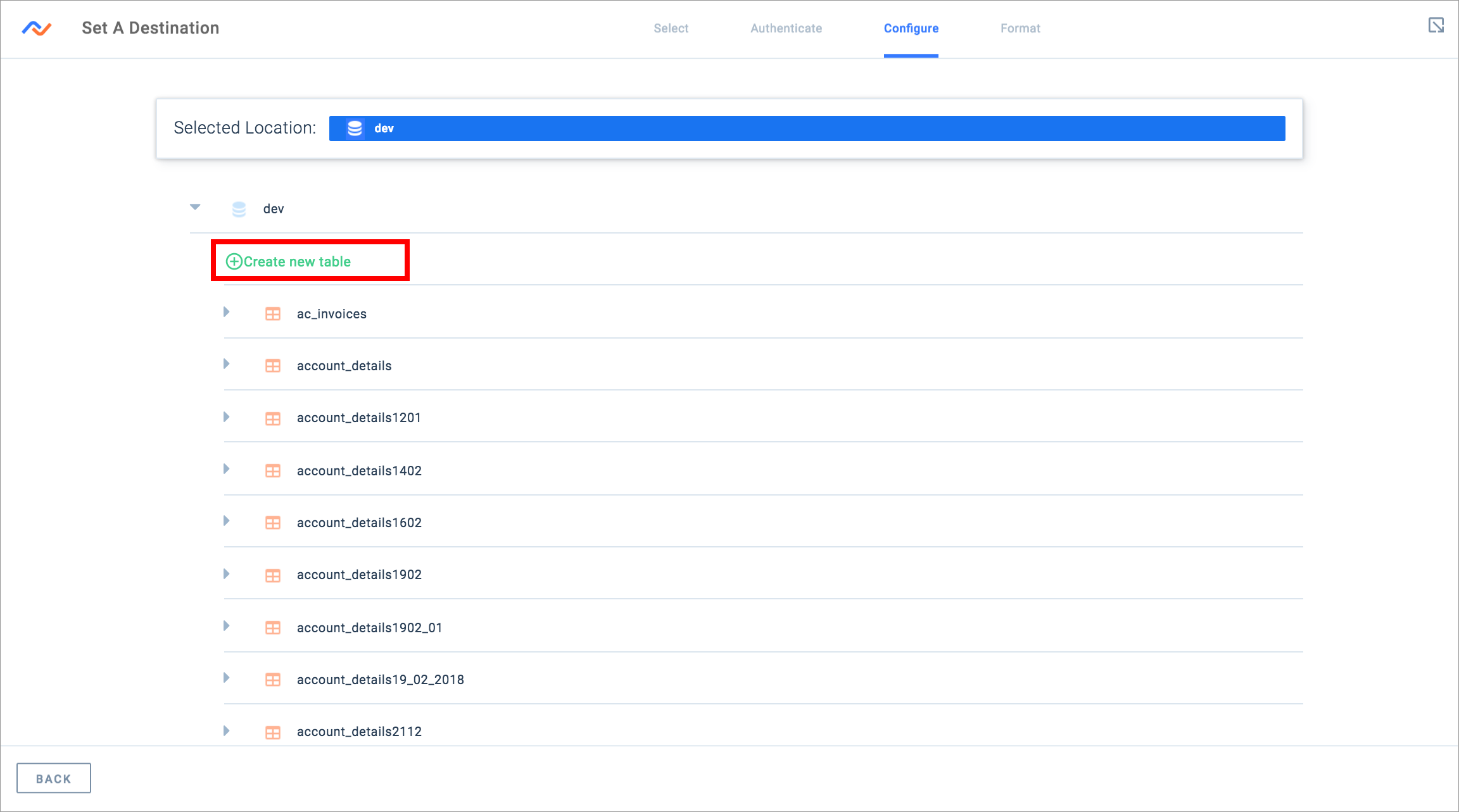 4. Name your table by hovering over the table name as indicated by the red box, and type in a new name. You can choose to insert or upsert the data. For upsert, select the attributes to match for an upsert. When you're done, click close.

5. After closing, click create in the top right corner.
6. Next, navigate back to My Data Sets. Next to the left menu panel, select To My Destinations. 
7. Click on the three blue dots in the right corner of the data set you wish to activate. Select activate.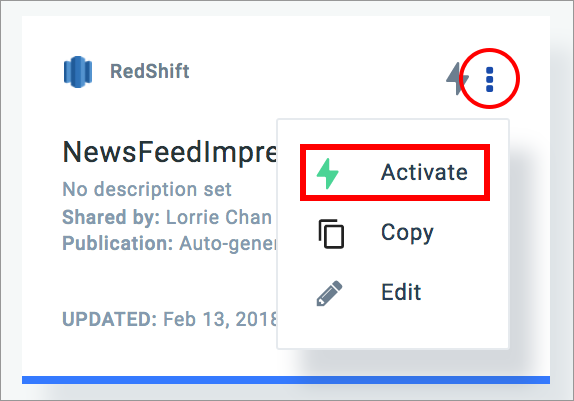 8. That's it! Nexla will now continue to process your data and automatically monitor your data and alert you for any schema changes or pauses in activity.