Within the Nexla transformation editor, it is possible to apply multiple transformations on the same attribute. You can combine transformations by using the Function selection. This will then prompt you to configure the necessary previous transformation. Let's look at an example.
Say I wanted to transform values in an attribute by extracting part of a string and converting it to an integer.
2018-03-08T21:54:30+00:00 (string)
To
2018 (integer)
One way of doing this would be to split the string by the "-" delimiter, extract the first element, and convert to integer. For nested transformations, begin with the last desired transformation.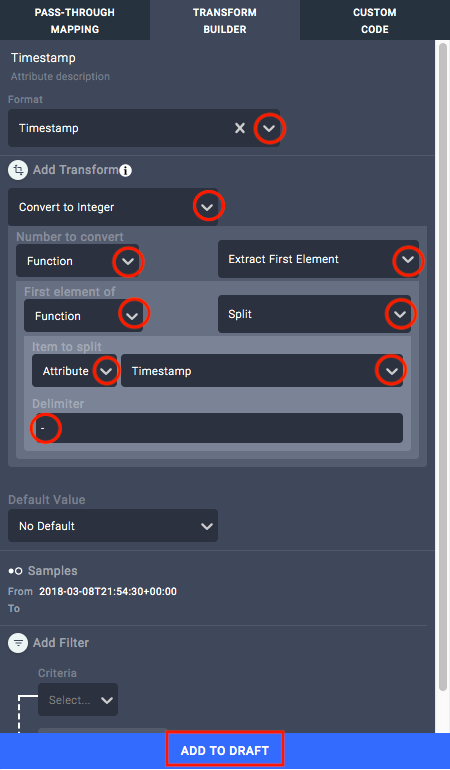 If at any point you need to look up a value that is not found within your data map or transformation, tell Nexla how you'd like those records to be noted via default values.