1. Select API as your destination and click next.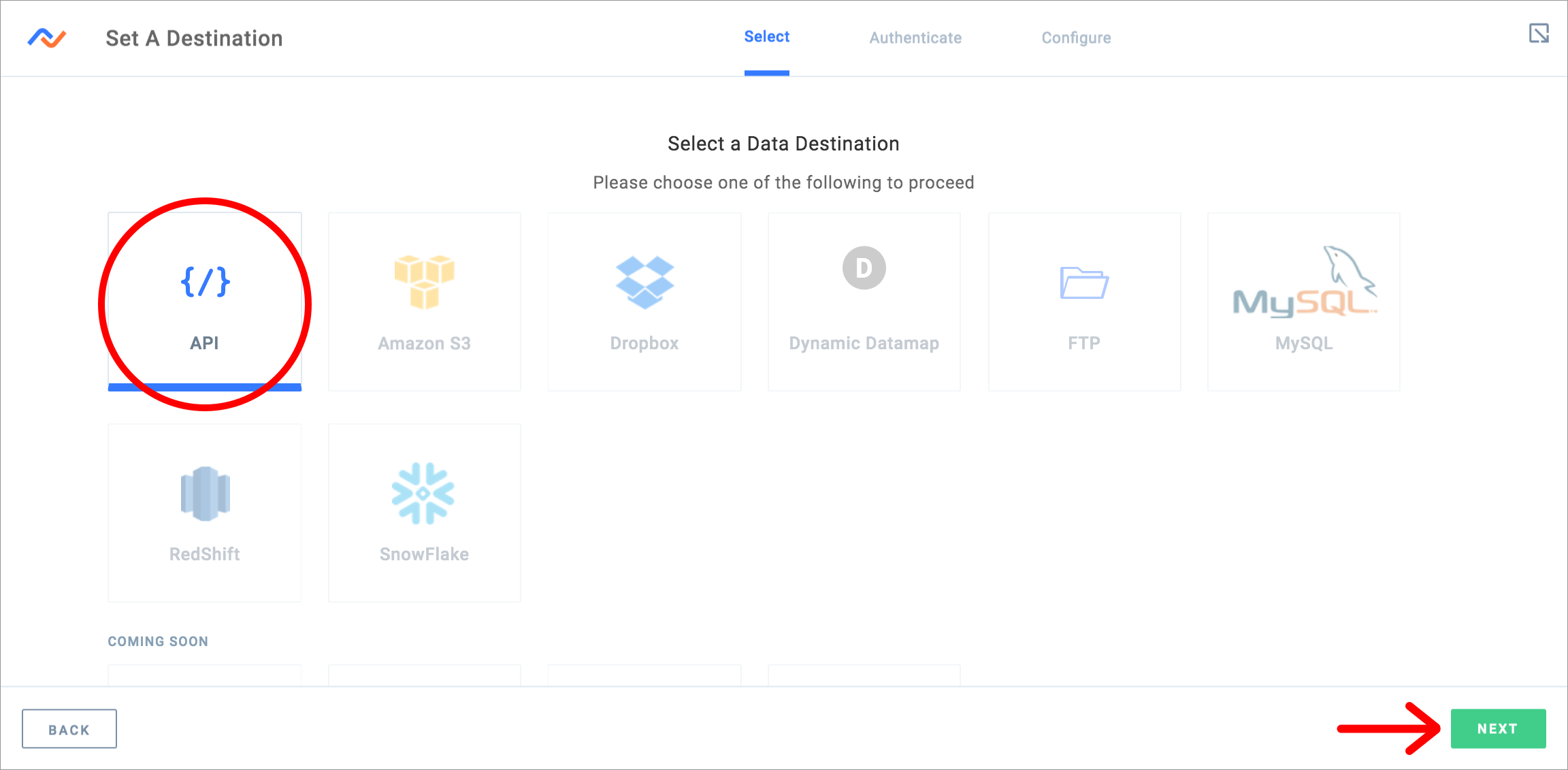 2. Enter your credential name, and a test URL to check authentication. Need a URL? Get in touch with your devops, IT, or data engineering team. When you're done, click save.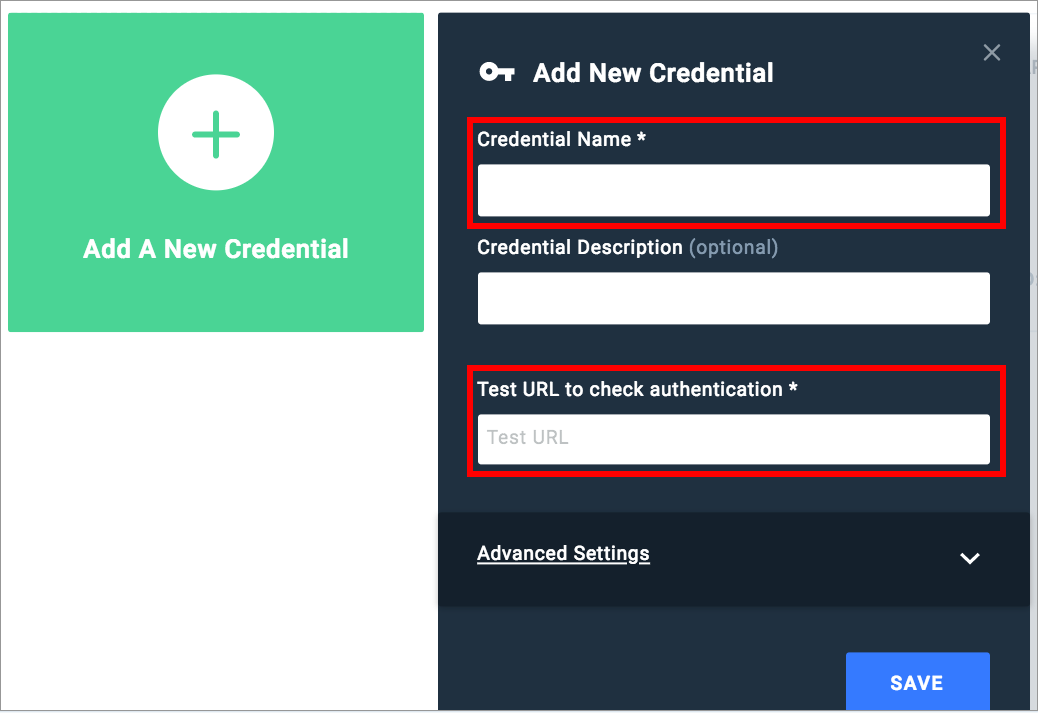 3. Here you can configure the desired method and content format. XML or JSON are supported.
4. Once you're done with entering your desired method and content format. Click done to close the window, and then click create in the upper right hand corner. 
5. Next, navigate back to My Data Sets. Next to the left menu panel, click To My Destinations. 
6. Click on the three blue dots in the right corner of the data set you wish to activate. Select activate. 
That's it! Nexla will now continue to process your data and automatically monitor your data and alert you for any schema changes or pauses in activity.